Wedding Reception Arrangements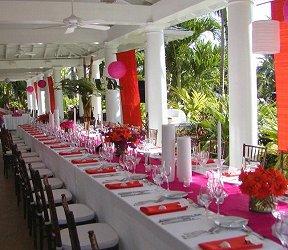 Your Reception Flowers Custom-Designed by Awesome Blossoms! Fresh flowers can enhance any celebration, from simple single stems to elaborate pedestal ensembles.

Choose from Wedding Centerpiece Groupings for the Head Table, Buffet Table, Guest Tables, etc. ~ Flower Arrangements for the Cake Table, Cake Tops, Clusters, Greens and Garlands ~ Archways, Door Wreaths, Pew Markers & Décor, Flowers for the Bride & Groom getaway vehicle and more.